About Us
Foster Pallet Solutions is a full service pallet company that offers new and recycled wood and plastic pallets as

well as custom sized recycled and new wood pallets, new crates and heat treated pallets. If you need an order of 5qty or a semi-load of 600qty of more new pallets every week we can help.
Our company also buys unwanted pallets. Does your company have unwanted wood or plastic pallets taking up valuable warehouse & yard space? Or does your loading dock look more like a pallet storage area? If so, give us a call and we will buy them from you! We make it simple with quick pick up and prompt payment. We can give you credit towards new or custom pallets.
We offer personalized responsive service and are there to assist you with your pallet needs.
Proudly s
erving all of Southern California including Orange County , Los Angeles , Inland Empire , San Diego , Ven

tura , San Bernardino , Bakersfield, Antelope Valley, Kern Valley, San Francisco, Sacramento and all of California.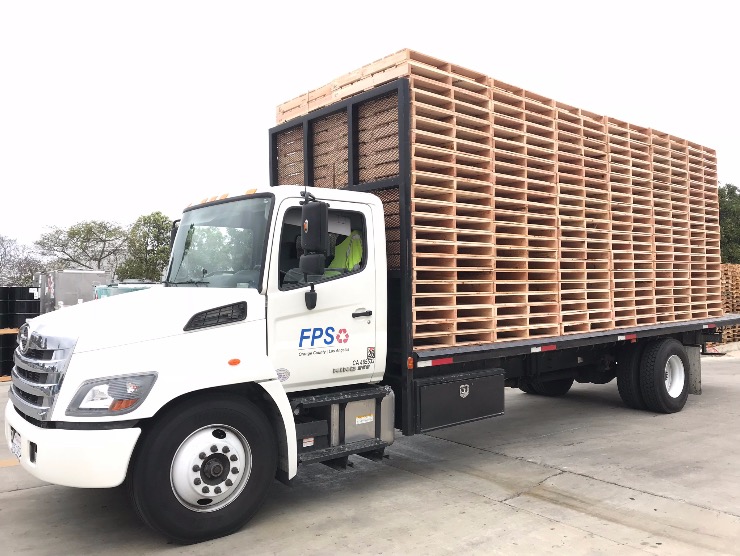 Customer Service

We pride ourselves on offering the best possible customer service and going out of our way to help our clients with their pallet needs. With over 12 years experience, you can trust us to deliver.
No Minimum Orders

No matter how big or small your order, we are here to help. Foster Pallets has no minimum quantity requirements so don't hesitate to get in touch.

Convenience

Simply place an order by emailing a Purchase Order or the size and quantities to info@fosterpallets.com or give us a call at 714-655-8583. We can have your pallets delivered in 1-3 days. We are in Orange County , Los Angeles and Southern California areas 5 days a week. Do you need pallets ASAP? Well, let us know and we will do whatever we can possible to help your company out when in a bind.